Welcome to the Fergus Falls
Rifle & Pistol Club
Notice:

Junior Rifle Garand shoot will be Tuesday May 16th at the outdoor range.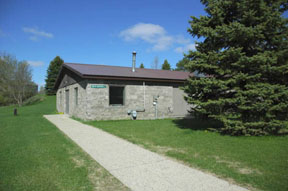 The Fergus Falls Rifle and Pistol Club is a non-profit organization dedicated to the promotion and enhancement of the shooting sports. Paramount to the club has been safety through education classes supported by the National Rifle Association and the Minnesota Department of Natural Resources.

Saturday morning pistol: 10am to Noon
Monday evening pistol: will resume Nov. 14
Thursday half-range pistol: Sept. 15, 7pm to 9pm
Jr. rifle will resume Tuesday Sept. 13
Sr. rifle will resume in December


NOTE:
When DNR announces a fire ban, we will close the outdoor range.

Last updated: May 14, 2023